Bioloid Comprehensive Kit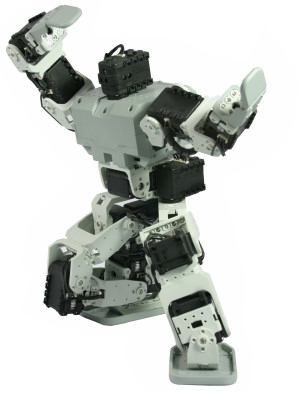 Advanced Robotics Videos (wmv) (Comprehensive Kit)
You Tube
Are you a School, University or Business?
Click here
to go to our purchase order page with information on how to place your purchase order with Crustcrawler
What is a Bioloid?
The Bioloid is a robotic kit made up of cleverly designed interchangeable block-shaped parts. With these parts, you can build robots in various shapes that accomplish various tasks. The name "Bioloid" comes from the words"Bio" + "all" + "oid" meaning that any living thing can be built in the form of a robot.
Kit Contents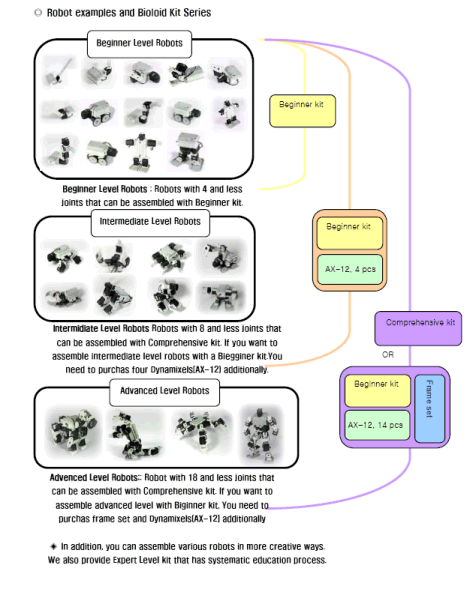 Larger image
CM-510 Bioloid Main Controller Unit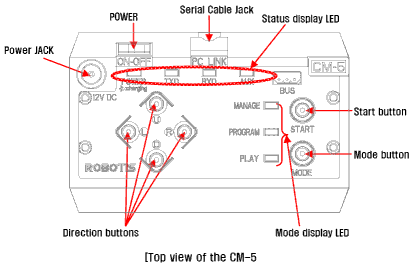 The AX-12A and AX-S1 connect to the controller unit.

PC to Controller connection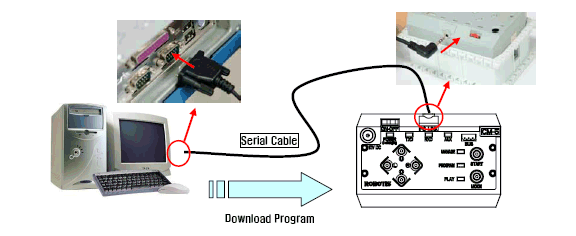 Behavior Control Program
Robots require software and Bioloid robotic kits come with 3 powerful software tools; a behavior control programmer, a motion editor and a terminal application.
Behavior control is a very useful concept in robotics. The behavior software allows the programmer to transition the state of a the robot when a particular stimulus or events is triggered. For example, walk forward unless something is in the way, then [enter your requirements here]…

Behavior Control Programmer
Larger Image

Motion Editor
Larger Image
The motion editor allows for finely tuned individual joint movements and the robot terminal application provides low-level communication with the controller.
There is simply so much that this kit can do and so much information. Please take some time to view the videos and documentation provided above.
We're having a blast with this amazing kit! ...And for the price you can't beat it!
Enjoy!