Dynamixel RX-64, MX-64R, MX-64T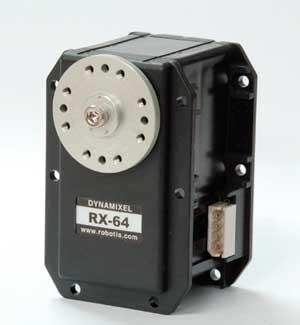 Are you a School, University or Business?
Click here
to go to our purchase order page with information on how to place your purchase order with Crustcrawler
LN-101 USB Downloader

This special USB connector is required to connect the CM-700 to a computer USB port.
(1) LN-101 USB Downloader
(1) 100cm USB cable

LM-101 Users Guide

USB2Dynamixel

USB2Dyanmixel provides USB to RS-232, RS-485, and AX-12 (TTL) interfaces in one unit.
(1) USB2dynamixel Controller
(1) USB cable

See the USB2Dynamixel Product Page for more information.