AX-18A Smart Robotic Arm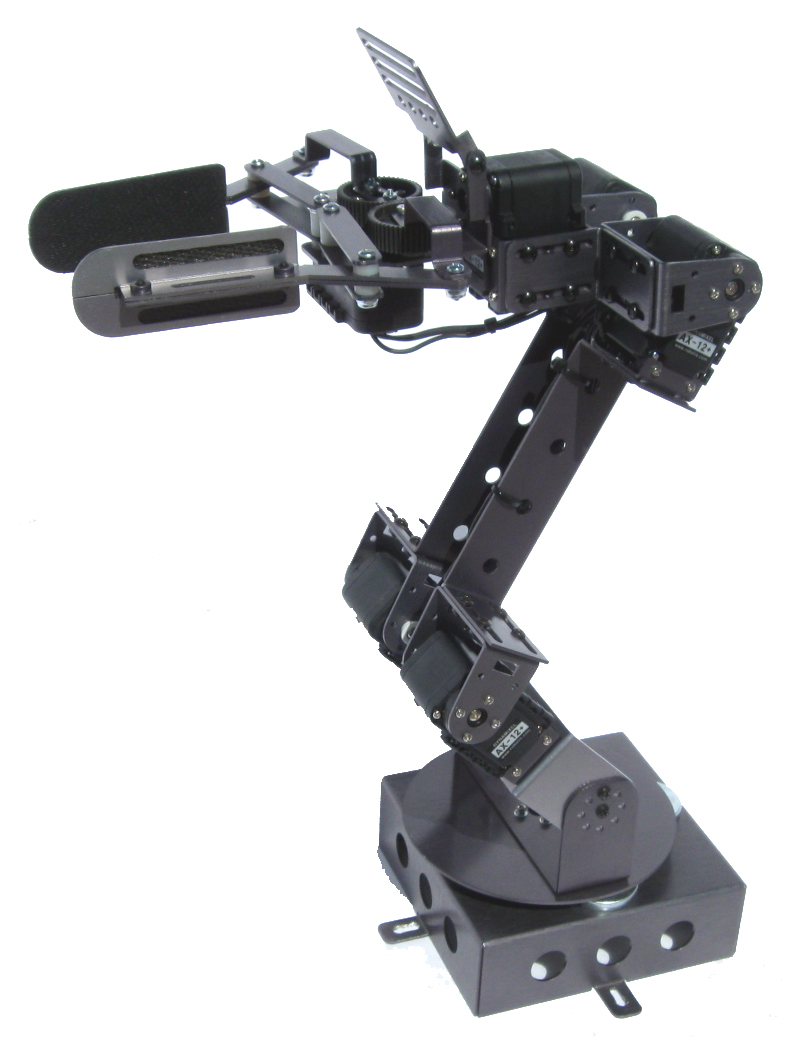 Our #1 Seller for Schools
and Universities!
Order yours below!
The AX-18A Smart Robotic arm features more speed and more torque for the user who wants maximum performance from their robotic arm. Key features include:
Open source platform, can be controlled by any programming language
Fully MATLAB, LABVIEW Compatible!
2 - 3 pound (.907kg) lifting capability
Offers more speed and torque than the AX-12A Smart Robotic arm (AX-18A - 18kgf/cm and 97 rpm vs. AX-12A - 15kgf/cm and 59 rpm)
The only robotic arms that feature feedback for position, voltage, current and tempertature
Rugged, all aluminum construction for maximum accuracy
Hard Anodized finish for maximum scratch and corrosion resistance
Smooth, sealed, self lubricating ball bearing turntable
Fully adjustable initial base angle
(3) integrated mounting tabs for easy mounting to a fixed or mobile base
(5) Gripper options to choose from
Fast 1M bps communication speed.
Compatible with ANY micro-controller/computer control system / programming language (Open Source!)
Full feedback for position, speed, load, voltage and temperature
Full control over position (300 degrees), speed, and torque in 1024 increments
Automatic shutdown based on voltage or temperature with status indicator LED
Sensor engineered gripper design accepts, pressure sensors, IR detectors, CCD cameras and more!
Are you a School, University or Business?
Click here
to go to our purchase order page with information on how to place your purchase order with Crustcrawler
Pictures